May 22, 2018, 12:42 AM ET
Maddie Poppe wins 'American Idol'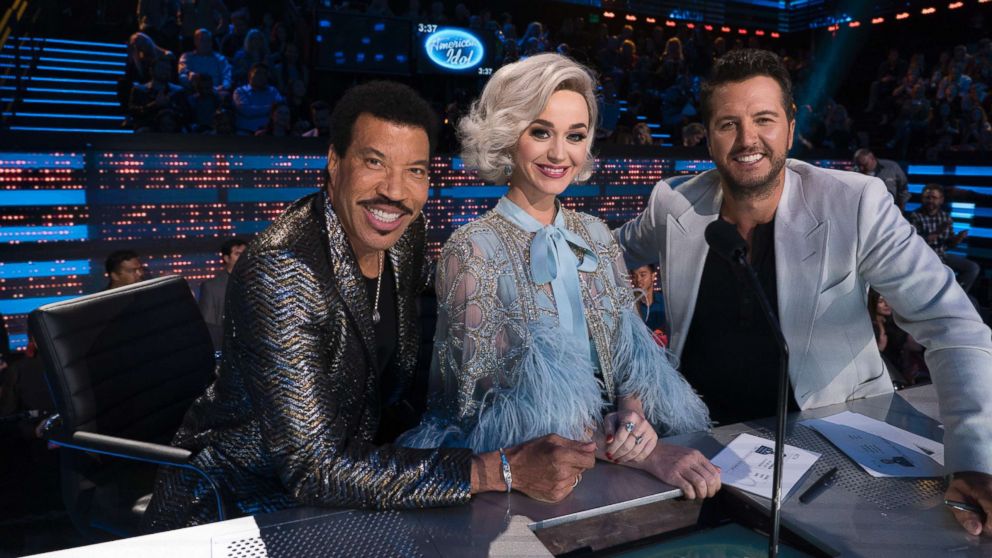 The two-part finale of "American Idol" concluded on Monday with the top three finalists learning that Maddie Poppe is the winner.
Caleb Lee Hutchinson finished second, with Gabby Barrett third.
Poppe receives a recording contract with Hollywood Records, as well as an opportunity to perform at the legendary Hollywood Bowl and the Radio Disney Awards.
The evening also included performances from judges Lionel Richie, Katy Perry and Luke Bryan, as well as the top 10 finalists returning for performances with music superstars.
Here are Tuesday's highlights:
The show opened with the top 10 finalists joining Richie for a version of his signature hit, "All Night Long"
Nick Jonas and Mustard teamed up for their new single, "Anywhere." Afterward, top-10 finalist Jurnee joined Nick for his hit, "Jealous."
After Bryan debuted his new single, "Sunrise, Sunburn, Sunset," he introduced Barrett, who joined him for a duet on "Most People Are Good," the second single from Bryan's latest album, "What Makes You Country."
Next, top-10 finalist Cade Foehner jammed with Gary Clark Jr. and eliminated Idol contestant Dennis Lorenzo on Clark's "Bright Lights."
Then, in one of the night's most unusual pairings, Poppe delivered an encore performance of the song she auditioned with -- "Rainbow Connection," from "The Muppet Movie." This time, she was joined by Kermit the Frog.
Hutchinson got to sing alongside one of his idols, Darius Rucker, on Rucker's hit, "Wagon Wheel."
"Live!" host Jimmy Kimmel popped in to reveal the contents of an "American Idol" time capsule "buried in host Ryan Seacrest's zucchini garden," which contained alleged items from the show's past, including a tiny V-neck tee shirt worn by Simon Cowell; Seacrest's frosted hair tips from season 1; a collection of Steven Tyler's scarves; the tips from Adam Lambert's fingerless gloves; Sanjaya's hair; and, finally, Sanjaya himself.
Kimmel joked that Clay Aiken also was supposed to be in the capsule, but Sanjaya admitted to getting so hungry that he "ate him."
Next, Barrett, Lee and Poppe joined Bebe Rexha for her hit, "Meant to Be."
Top-24 contestant Layla Spring, 16, and her 7-year-old sister Dyxie –- who charmed the judges during the auditions -- returned to sing "Blue," by LeAnn Rimes, who made a surprise appearance to sing with the girls.
Katy Perry made good on a promise she made to top-10 finalist Catie Turner earlier in the competition to personally sing with her, joining forces on Perry's 2012 hit, "Part of Me."
Yolanda Adams and Michael J. Woodard, backed by a choir, performed Jackie DeShannon's "What the World Needs Now."
Caleb and Maddie –- who revealed they're currently dating –- dueted on a mashup of "Somewhere Over the Rainbow" and "What a Wonderful World." Then, Seacrest presented the couple with a trip to Hawaii.
Finally, top-10 finalists Ada Vox and Michelle Sussett joined Patti LaBelle for her classic, "Lady Marmalade."
News - Maddie Poppe wins 'American Idol'